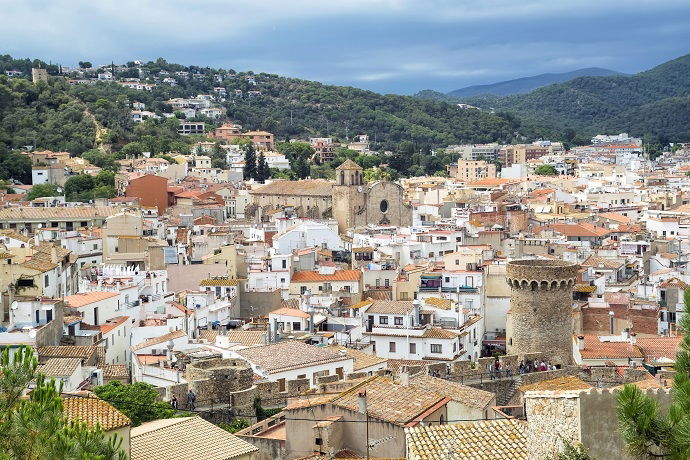 A SPANISH resort – sick and tired of the antics of drunken hen and stag parties – has banned the events from the town during the month of August.
The town of Tossa de Mar on the Costa Brava is also placing the parties under strict rules and guidelines for the rest of the year round. Locals in the picturesque seaside town north of Barcelona have complained about the rowdy behaviour of hen and stag parties, with drunken revellers singing in the town square in the early hours and urinating in the streets.
The mayor of Tossa de Mar, Gisela Saladich Pares, told the Guardian newspaper: "They come here and do whatever they want. It can't be like that. They can be on a boat having the party of their life, and that's fine, but when they get off the boat they should walk calmly to their restaurant or their hotel."
The restrictions are aimed at party planners – not individual groups of visitors – who organise booze cruises and other events for stag and hen parties. Party planners must now apply for permits to hold hen and stag celebrations, and must also submit itineraries to the police. The raucous events are banned completely during the month of August, traditionally the busiest time for tourism in Spain. Visitors to Tossa de Mar may face fines of up to €600 if they are too loud.
Last August, locals held a protest outside a block of apartments rented to holidaymakers, chanting "Out, out, out drunken tourists."