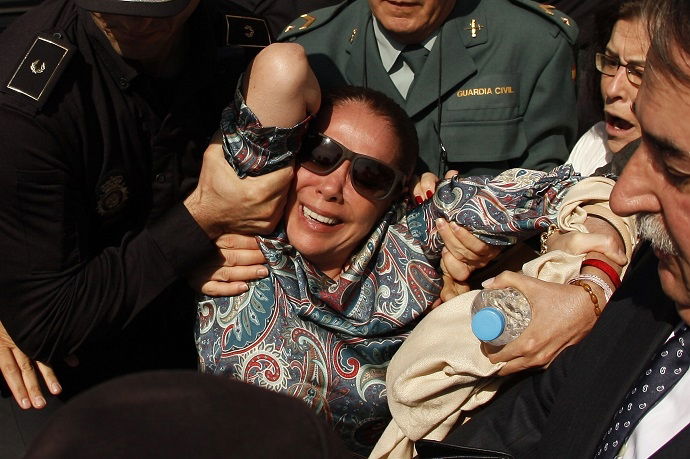 SPANISH singer Isabel Pantoja reported to prison this morning (Friday, November 21) to begin serving a two-year sentence for money laundering.
She arrived at the Alcalá de Guadaíra prison for women in Sevilla at around 8am in a grey Mercedes accompanied by her brother Agustin.
In the following few hours, Pantoja underwent a medical and psychological examination in the prison's infirmary, where doctors will determine any treatment she must receive while she is behind bars. The singer is currently on medication for depression and claustrophobia.
Yesterday (November 20) a Malaga court gave her three days to present herself at the prison gates and it is believed she reported to jail early to avoid the paparazzi that tend to chase her and to avoid any sort of media frenzy.
The 58-year-old, who also has to pay a fine of €1.14million, was free to choose the prison where she would spend the next two years and it was rumored her options came down to the Alhaurin de la Torre jail in Malaga Province – where her ex partner Julian Muñoz is imprisoned – the Estremera prison located 74 kilometres from Madrid, and the Alcalá de Guadaira jail.
Pantoja was jailed for her part in a scandal at Marbella council when Muñoz was mayor. He has since been jailed for six-and-a-half years for misappropriation of public funds.