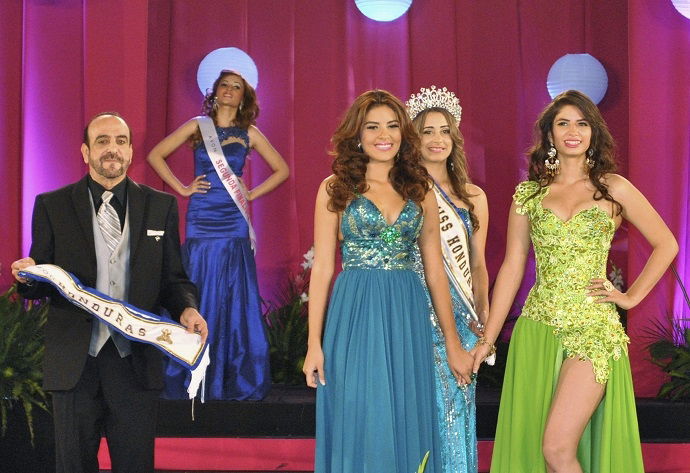 THE bodies of a missing Miss World contestant and her sister have been discovered near the resort where they disappeared six days previously.
Police in Honduras say that 19-year-old Miss Honduras Maria Jose Alvarado and her 23-year-old sister Sofia were shot dead by Sofia's boyfriend in a jealous rage after he saw her dancing with another man at a party.
Honduras's national police director General Ramon Sabillon said that Plutarco Antonio Ruiz confessed to the killings and led police to the bodies. Another man, Aris Maldonado, is being held as an accomplice. Maria Jose and Sofia went missing on November 13 after leaving a party near the city of Santa Barbara. They were last seen getting into a car after the party and their disappearance led to police setting up roadblocks and checkpoints in the surrounding areas in the days that followed.
The MailOnline website reports that Ruiz became incensed that Sofia had been dancing with another man at the party, and after a heated argument, shot his girlfriend dead. He then shot Maria Jose as she tried to flee. The two sisters' bodies were buried in a river bank close to the area where they grew up.
Maria Jose disappeared just days before she was due to fly to London to compete for the Miss World crown. The beauty queen was crowned Miss Honduras after beating 18 other finalists in May.
The murders have caused outrage in the Central American country of Honduras; a country that already struggles with a reputation for violence. The city of San Pedro Sula is known as the murder capital of the world, with 1,200 killings per year among its nearly one million inhabitants.