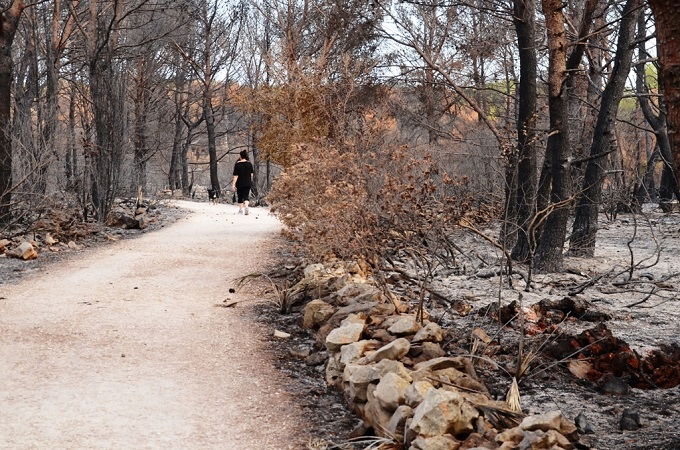 TWO months after fire devastated 444 hectares of the Montgo national park, the dead trees are being removed.
The regional government's Territory and Environment department has now sent in workmen who are felling and shredding the charred pines on Cabo de San Antonio.
They will be using heavy machinery, a decision defended by the department's Salome Pradas. The excavator will not sweep through the burnt areas but move at a walking pace while the chipper will go off-road only occasionally, she insisted.  The impact on the area will be minimal, Pradas stressed, but clearing the burnt areas is essential.
Pradas was backed by agricultural engineer Toni Gonzalez who insisted that the machinery would not be entering vulnerable zones.  "We are going to focus on the densest sections that are less able to regenerate and more exposed to deterioration of the soil."
It will take eight months to clear the dead and burnt trees and the €175,000 cost will be covered by the regional government.
The Montgo park's board of governors will hold their next meeting on December 2, Pradas confirmed.