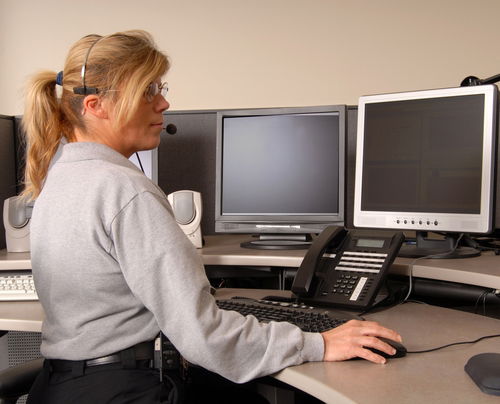 What started as a heart stopping comment by user Crux 1836 on a well-intentioned thread on Reddit.com, the self-proclaimed 'front door of the internet', over five months ago, has finally made it into the realms of the global media.
The thread was entitled '911 Operators, what is that 1 call that you could never forget?' A succession of emergency operators submitted their stories, some horrifying, some funny and Crux 1836's hugely moving. Crux1836 is an Atlanta based paramedic and US Soccer fan who devotedly followed Team USA to the Brazil World Cup earlier this year.
This is his account of a call he received one night.
"911, where is your emergency?"
"123 Main St."
"Ok, what's going on there?"
"I'd like to order a pizza for delivery." (oh great, another prank call).
"Ma'am, you've reached 911"
"Yeah, I know. Can I have a large with half pepperoni, half mushroom and peppers?"
"Ummm…. I'm sorry, you know you've called 911 right?"
"Yeah, do you know how long it will be?"
"Ok, Ma'am, is everything ok over there? do you have an emergency?"
"Yes, I do."
"..And you can't talk about it because there's someone in the room with you?" (moment of  realization)
"Yes, that's correct. Do you know how long it will be?"
"I have an officer about a mile from your location. Are there any weapons in your house?"
"Nope."
"Can you stay on the phone with me?"
"Nope. See you soon, thanks"
Call ends.
After Crux 1836 dispatched an officer to the address, he checked the incident history at the house and discovered there had been multiple domestic violence callouts.
When police officers arrived at the scene, they found a woman who had been badly beaten and a boyfriend who was drunk.
Crux1836 commented on the call: "I thought she was pretty clever to use that trick. Definitely one of my most memorable calls."
If you have been affected by any of the issues of domestic abuse this story raises, then please remember that there is a 24 hour, free, multilingual, domestic abuse helpline in Spain. The number is 900 200 999
Calls to the line are a confidential conversation between the victim of domestic abuse, the operator, and the translator. The helpline offers assistance in 51 different languages.
If you are reading this in the UK you can get help from the British National Domestic Violence Helpline on 0808 2000 247 and at www.nationaldomesticviolencehelpline.org.uk.
[iframe width="640″ height="360″ src="//www.youtube.com/embed/HTUNaCT5R6I?feature=player_detailpage" frameborder="0″ allowfullscreen ]
Amnesty International