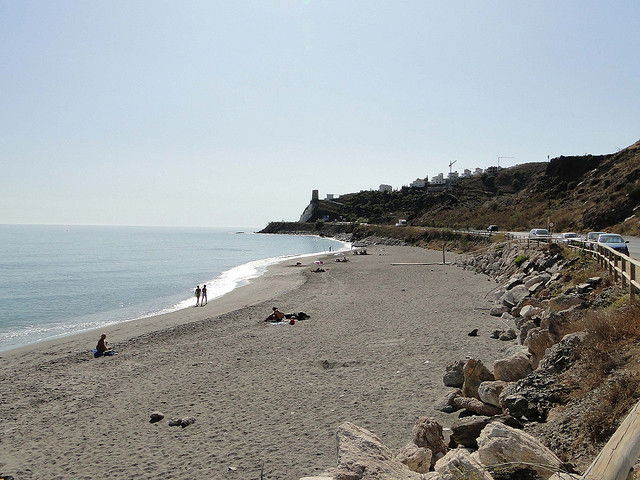 TWO Torrox beaches have been awarded the Q for Quality standard.
The Spanish Tourism Quality Institute (ICTE) awarded the Q for Quality to Playa Ferrara and Playa El Morche in Torrox.
"This is excellent news for the municipality and especially for the tourism sector, since this award is a symbol of the quality of our beaches and of the tourism services we provide," said Tourism and Beaches Councillor Mari Nieves Ramirez, adding that the Q for Quality is testament to the quality of the Spanish tourism sector and it represents prestige, distinction, reliability and promotion.
The thorough work carried out by the council with the counsel of AMACVA, Spanish acronym for the Enviroment and Quality of Life Association in Axarquia, has allowed the town to pass the audits conducted by ICTE before awarding the Q for Quality. Councillor Ramirez appreciated the work done by the municipal services and said they work every day, all year round, so that local beaches look their best.
This is not the first time that the quality of Torrox beaches has been recognised. In fact, Playa Ferrara and Playa El Morche had already been awarded the SICTED quality tourism certificate given by the State Tourism Office and the Spanish Federation of Municipalities and Provinces.