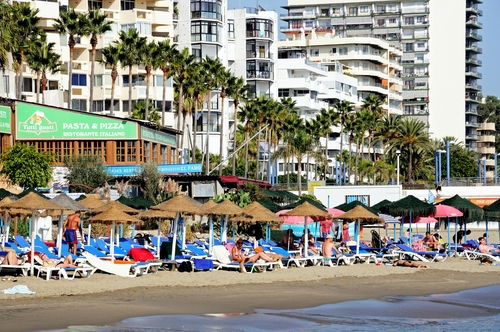 HALF of the coast's hotels are due to remain open during the winter season.
Seasonal hotel closure is expected to be similar to that of 2013 with 49 per cent of hotels closing for the winter, although a return to full activity is expected before spring, earlier than in previous years.
The Costa del Sol has said goodbye to its glorious summer months and is preparing for winter following a tourist season which is getting longer compared to the past, with May and October becoming the new limits to the high season.
Eyes are not warily set on the feared winter season, particularly regarding seasonal closing of hotels and apartments. Figures from last year are not enticing, with the difference between summer and winter seasons becoming a great worry to the industry.
A similar number of establishments as last year are expected to close; industry syndicates place the figures for the last few years at 40 per cent, while the Tourist Board calculated 49 per cent of beds closed last winter.
Miguel Sanchez, head of the sector for the Andalucian Business Confederation, pointed out that staying open all year round was difficult due to the high costs involved and asked for reductions in costs, including taxes and airport fees.
Meanwhile, Arturo Bernal, head of the Costa del Sol Tourism Association, saw reason to be optimistic, saying that last year 6,000 fewer beds were closed than the year before and that gradually things are improving.
The need to reduce seasonal differences is both for economic reasons and prestige. Many hotels workers find themselves out of work during the winter and need to work more months to enable them to claim for unemployment benefits.
On the Costa del Sol, in spite of past results, many look to the future with hope and see change on the horizon.