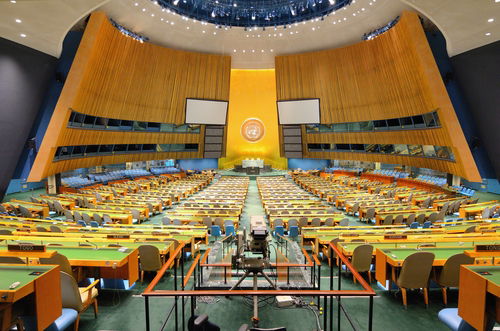 SPAIN has been elected as a non-permanent member of the United Nations Security Council.
The Spanish delegation was able to drum up support from 132 out of 190 delegates to the UN General Assembly in a repeated round of balloting held on Thursday October 16. Spain is to serve as a non-permanent member for two years, beginning on January 1, 2015, until December 31, 2016.
Turkey, Spain's rival for non-permanent membership, only won 60 votes. Other new members of the UN Security Council include Angola, Malaysia, New Zealand and Venezuela, which were elected in the first vote.
Neither Spain nor Turkey won the required number of votes during the first round of voting. The General Assembly of the United Nations then held two rounds of secret balloting to fill the remaining seat, which was open to the Western European and Other States Group.
Spain earmarked nearly €1 million to support its candidacy to the Security Council. The funds were invested in inviting many ambassadors to the United Nations to come to Spain to attend seminars on climate change and water resources management, in publishing brochures and folded leaflets providing information concerning the country's commitment to the UN, among other initiatives.
King Juan Carlos personally sent letters to presidents and some of his counterparts around the world asking for their support and vote, and his son, King Felipe VI, addressed Spain's candidacy during his speech at the UN General Assembly delivered less than a month before the official ballot. Likewise, President Mariano Rajoy made the most of his bilateral contacts to line up support for Spain's candidacy.
The UN Security Council is tasked with maintaining peace and international security. It held its first session on January 17, 1946, and consists of 15 members. Russia, the UK, France, China and the United States serve as its permanent members. The other 10 members are non-permanent and serve two-year terms.