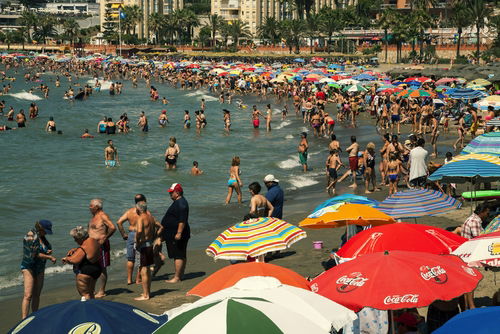 MORE than 500 people on the Costa del Sol were caught working without a contract during the summer months this year, resulting in a total of €1.7 million being paid in fines.
A series of surprise visits were carried out by work inspectors targeting the Costa del Sol's bars, restaurants, discos and chiringuitos (beach bars) and a total of 458 fines were issued to various establishments found to be employing workers without a contract or not paying workers for extra hours.
According to the Ministry for Employment and Social Security, nearly 1,400 inspections were carried out over the summer, many of which targeted wedding, baptism and communion celebrations and also local ferias.
It is alleged that some catering companies and venues will hire extra staff for a busy event, but will often do so illegally.
Under Spanish law, an employer has to pay a fine of  €3,126 for each worker without a contract and more serious cases also feature a 20 per cent surcharge. On 42 occasions on the Costa del Sol this summer the worker without a contract was also claiming Social Security payments at the time.
In these cases the employer is charged €10,000 per individual and the worker loses their unemployment benefits. The worker does not receive a fine but must pay back the amount claimed.
The Workers' Commissions Trade Union in Malaga believes that the underground economy in the region is growing and is calling on the ministry to provide more inspectors to help combat the problem.