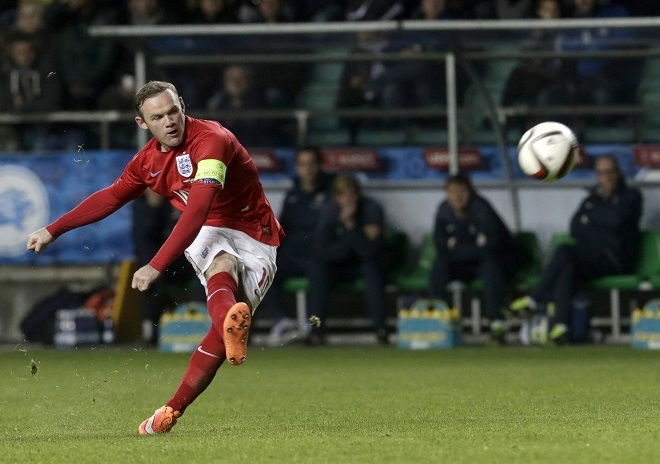 ENGLAND earned themselves a third consecutive win in the European Qualifiers as a result of winning their most recent clash against Estonia.
As soon as the game kicked off Estonia made a prompt run up to England´s territory, with Zenjov hitting the post and an alarmed England team receiving an abrupt wake up call. Although continuously creating chances, the Three Lions kept falling short with several shots going wide and a volley from Rooney just clearing the bar. Although England were dominating the match it was 0-0 at half time.
Three minutes into the second half England were facing a 10-man Estonian side. Klavan, the Estonian captain, and arguably their best player, clattered into Fabian Delph and knocks him over after being beaten to the ball, giving Klavan his second yellow card and dismissal from the game despite his protests.
Things could only get better for England, and in the 73rd minute it was Wayne Rooney and his free kick that saved the day for Roy Hodgson´s side. that led a 1-0 win over Estonia and a hat-trick of games won in the Euro 2016 qualifying matches. England are currently top of Group E with nine points and a goal difference of plus eight which leaves them way ahead of the other contenders – San Marino, Estonia, Switzerland, Slovenia and Lithuania. Their next match is against Slovenia and will be played on November 15th. Roy Hodgson is aiming to go for 10 wins in the qualifying matches, and Wayne Rooney is chasing Sir Bobby Charlton´s goal scoring record for England