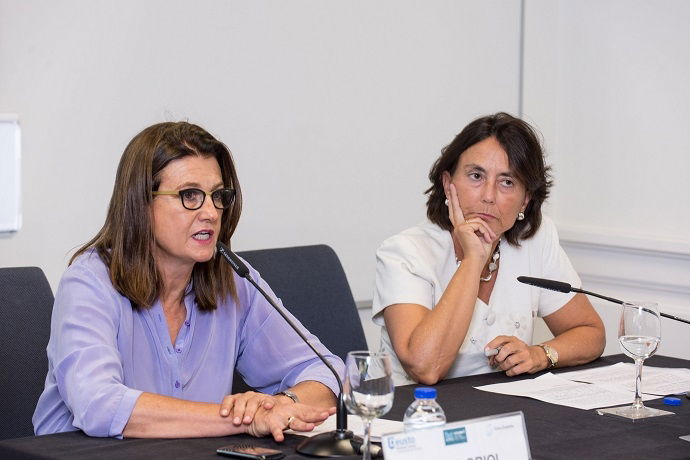 A WOMAN business leader has had to backtrack over controversial comments she made about not employing women of child-bearing age.
President of the Entrepreneurs' Association (Circulo de Empresarios) Monica de Oriol apologised a week after saying she preferred hiring women older than 45 or younger than 25 to avoid dealing with pregnancies and legislation protecting mothers. "I have been a victim of myself. I apologise," she said.
Men and women are equal, said Oriol during an interview with Cadena Ser.radio station. "We are equal to men: we work just as hard and produce just as much. Most of the people working in my company are women. We were the first ones to introduce the cheque guarderia (financial aid to help parents whose children go to a nursery school)," said the mother of six.
Oriol made her controversial statements at the 25th Plenary Session of the Latin American Entrepreneurial Council held in Madrid. She said: "If a woman gets pregnant and she cannot be fired until her child is 11 years old, who will the entrepreneur hire?" She answered her own question saying she was in favour of hiring women younger than 25 and older than 45.
Shortly thereafter, she released a statement saying her words had been misunderstood. "If they are not hired is because of barriers that were established with the good intention of making it easier for people to get a job, but they have had the opposite effect," she said in her statement.
This not the first time that Oriol's statements spark controversy. In April she proposed lowering the minimum wage of less qualified workers, maintaining it was wrong for regulations to require companies to pay minimum wage to workers "even if they are worthless." She later admitted to having made a mistake and apologised.