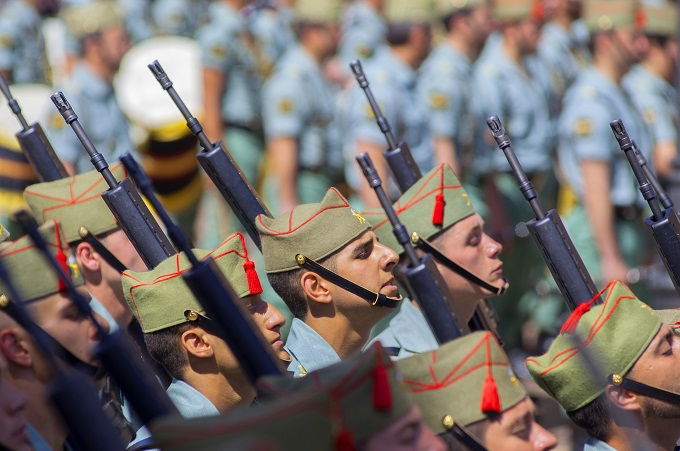 SPAIN is to send troops to Iraq on a training mission.
The Spanish Government has decided  to send 300 troops to Iraq on a seven or eight week training mission, as part of their support to the US-led international coalition against jihadist extremism.
The announcement was made by Defense Minister Pedro Morenes  after a meeting of the Cabinet. The decision is now to be submitted to  Parliament for its approval.
The Spanish Government could also expand the capacity of Spanish airbases to support the needs of the United States Central Command, a decision arising from an agreement signed between Spain and the United States and that does not require the approval of Parliament.
The troops are to train the Iraqi military on how to handle and deactivate explosive devices as well as on special operations. Out of the 300 troops to be sent, 69 will provide security, 60 will act as trainers in three different teams, 10 will be part of the military's command, while the rest will support training and security tasks.
Minister Morenes said, however, that the size of the Spanish contingent could vary and that he is to meet his American counterpart in Tampa, Florida, next week to specify what Spain's contribution will be.
"The efforts (being made) in Iraq are not only aimed at stopping the advance of the Islamic state, but also at providing Iraq with a state structure and guaranteeing the security of its citizens," said the Minister, adding that it is better to teach a man to fish than to give him a fish, meaning that every country must guarantee its own security.
The Spanish mission in Iraq is to exclude direct combat, he remarked.