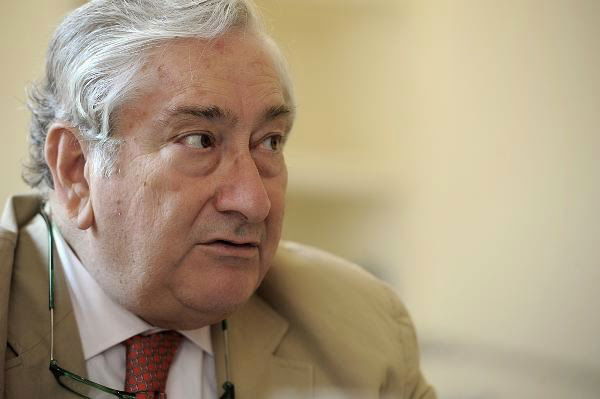 SOME of the statements made by the Madrid Health Councillor regarding nurse Teresa Romero have sparked criticism.
Political parties, unions and health sector associations have all voiced criticism about the stance adopted by Health Councillor of the Community of Madrid Javier Rodriguez concerning the Ebola case identified in Spain.
Rodriguez has reportedly accused nurse Teresa Romero of lying and making mistakes while handling missionary Manuel Garcia Viejo.
Even members of the People's Party (PP) have said Rodriguez' statements were uncalled for. "His comments are inappropriate, especially in this case," said spokesman for the PP before the Health Commission of Congress Ruben Moreno, though he made no comments as to whether he thinks Rodriguez should tender his resignation.
On Wednesday October 8, Rodriguez accused Teresa Romero of withholding information from the primary care physician who treated Manuel Garcia Viejo, even saying she may have lied about her fever. "She must have not been feeling that bad after all if she (later) went to the hairdresser's," said Rodriguez in an interview given to Spanish radio Onda Cero.
"You do not need a Master of Arts to explain to someone how to put on and take off a (protective) suit, but there is no doubt some people may have a higher learning ability than others," said the Madrid Health Councillor during an interview granted to television station Telecinco about the fact that the nurse apparently took off one of her gloves and touched her face. All sorts of professionals have worn the protective suit, from the ambulance's driver to nurses and doctors, and so far there have been no problems, he added.
His controversial statements have prompted some to request him to hand in his resignation, to which Rodriguez replied while talking to radio station Cadena Ser: "If I have to step down because of Ebola, I will step down. I am set for life."