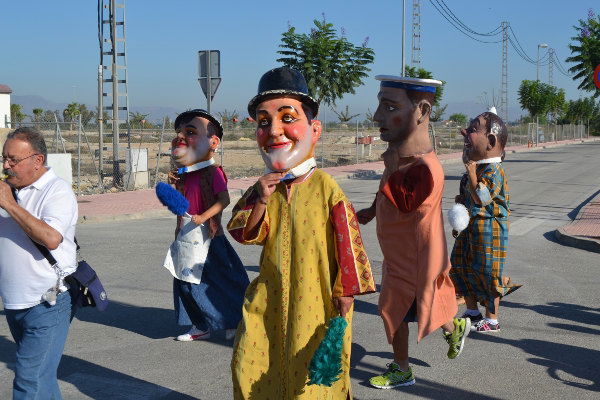 FIESTAS are underway across Alicante Province to mark Day of the Valencian Community; the day that King James I entered the city of Valencia which led to the conquest and formation of the Valencia Kingdom.
Towns and municipalities across the Region are marking the occasion with celebrations lasting in to the weekend.
Today (Thursday) was kiddies day in San Fulgencio as the Pasacaglia with the big heads paraded the streets accompanied by a flute and drums band before games, crafts and bouncy castles were waiting for youngsters.
Tomorrow night (Friday) there is the 'Cena del Sobaquillo' at 10pm where residents are invited to bring a big picnic to share amongst each other. There is free beer and soft drinks. The Town Hall office on Urbanisation La Marina is organising a coach from the urbanisation leaving at the Social Centre at 9.45pm and departing from San Fulgencio at 1am. Call 966 443 002 to confirm your place.
On Sunday at 10am from the Plaza Sierra Castilla is the IV 10km run.
In Torrevieja the hoisting of the Valencian flag took place overseen by the Mayor Eduardo Dolon and the council team, with participation from the Torrevieja Musical Union (UMT).
Events are being held in numerous towns and villages so check out your local Town Hall or tourist information office for a programme of events for this weekend.