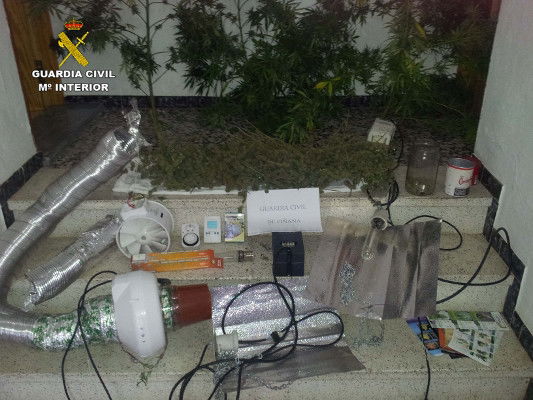 FIÑANA RESIDENT J.J.U.R., aged 24, has been arrested by officers from the Guardia Civil on suspicion of a crime against public health.
During the arrest, officers also confiscated three marihuana plants and two bags containing 1020 grams of the drug.
During the investigation officers located a property in Fiñana where they suspected marihuana was being cultivated. Upon searching the property the police found the plants in an inner courtyard. They also discovered a room on an upper floor lined with aluminium foil with systems in place for lighting, heating and ventilation as well as branches of marihuana being hung to dry.
In a second room officers located two glass jars with marihuana buds, €65 in cash and products used to accelerate plant growth.
The man has been passed to the Magistrate's court in Almeria city. The successful arrest is the result of continued activities in Almeria against the cultivation, processing and small scale distribution of narcotics.