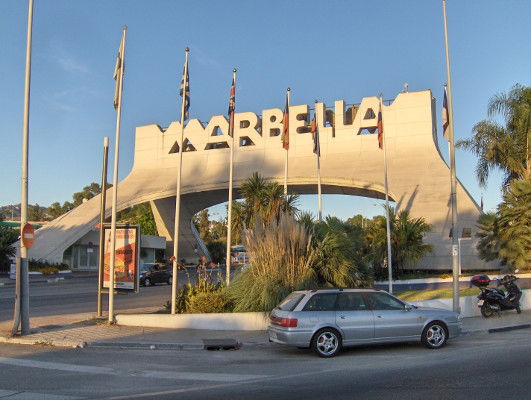 THE FOURTH EDITION of the 'Marbella 4 days walking' festival is taking place between October 9-12 around the streets of Marbella and the beautiful countryside connecting Marbella and Puerto Banus. The idea is to unite walkers from all over the world, who can discover the unknown sides of Marbella.
The starting and finishing point every day, is the Terrazas del Puerto Deportivo (Marbella Port) at 9.00am.  There is a choice of walking 20kms or 30kms in the four days and this year there is a new children's route which will be organised for the weekend October 11-12. The smaller route will cover six kilometres around San Pedro de Alcantara.
Participants are offered breaks along the way and there are plenty of water stands up and down the routes. The old town in Marbella also collaborates with the walkers, where there are performing acts and live music.
The organisers collaborate with three charities on the coast, Arboretum Triple A and Menudos Corazones. Money raised will be divided between them.
You can participate on all four days, but it is also possible to choose the days that suit you most. The price for the four days is €50 but walkers can pay a daily participation fee of €12.50.
Walkers receive a medal and the last day, Sunday October 12, the final victory walk is welcomed by hundreds of well-wishers and supporters from around the coast.
All ages and nationalities are welcome to participate at this annual occurrence.