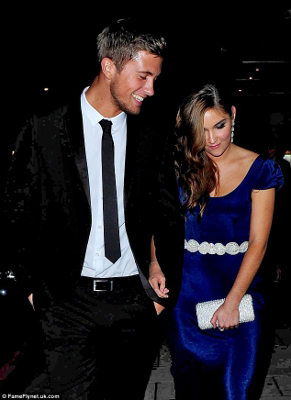 Jacqueline Jossa and her boyfriend, Dan Osborne, returned from a weekend holiday in Glasgow and they were looking quite in love.
The couple was holding hands and linking arms as they walked out of the London terminal and Jossa, 21, is beginning to show signs of her pregnancy.
There is a bit of controversy surrounding Dan, her boyfriend, and one of his reality co-stars, Georgia Kousoulou. Quoted by the Daily Mail Kousoulou said: "We flirt and it needs to stop."
That statement is regarding a naked photo sent by Osborne to Kousoulou while on a 'boozy holiday' in Ibiza.
Kousoulou is worried that the rumours are going to upset Jossa even though Dan and Jacqueline seem to be in a steady relationship.   
She continued on to say: ¨"But he's on a reality show for goodness sake. There are always going to be rumours about him regardless of how happy and settled he might be."