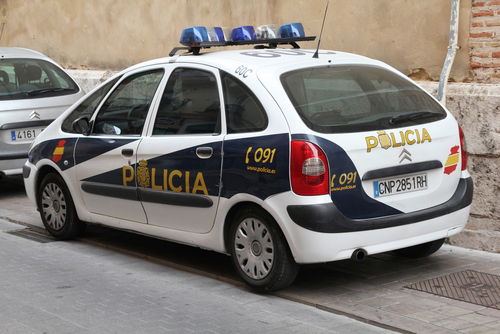 TWO National Police officers sustained serious injuries in an explosion.
The policemen suffered severe injuries to their hands following the explosion of a hand grenade they had confiscated at a street market in downtown Sevilla on Thursday (September 25), said a police department spokesman talking to news agency Efe.
The explosion occurred at the headquarters of the bomb squad of the National Police (Tedax) in Cortijo Del Cuarto outside Sevilla, while the injured officers were handling a Spanish Civil War grenade found at a street market on Calle Feria.
They were rushed to the Hospital Virgen del Rocio and it appears one of them will have to have his hand amputated. The extent of the injuries suffered by the other officer remains to be determined.
This is not the first time law enforcement officials find explosive devices from the civil war. Back in July, the Guardia Civil in Aragon defused a mortar grenade that had been stuck in a pine tree for 70 years. Its deadly load was still intact.
According to police sources, the grenade was high up in the tree and had gone unnoticed for the last seven decades. It is assumed that the grenade missed its target and became stuck in the tree.
Tedax has so far defused 111 explosive devices in Aragon. Most of them were artillery shells weighing between four and 45 kilograms. However, they have also disarmed hand grenades and four aerial bombs, with the last one being found in June 2013 in a pond in Teruel. It weighed 50 kilograms and had to be removed with the help of expert divers.
Old explosive devices are extremely unpredictable because they have been out in the open for so long, said Tedax experts.