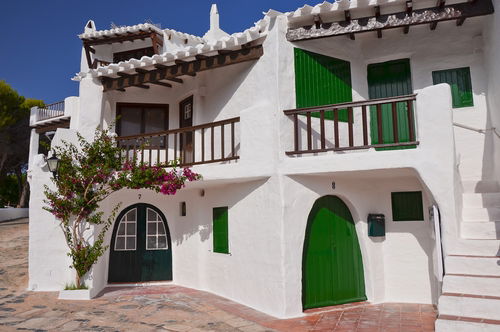 HOUSE prices fell in the second quarter of 2014.
Statistics released by the Ministry of Development show that home values dropped by 2.9 per cent between April and July and currently stand at €1,459.3.
This is the lowest reduction registered in the last six years.
Data show that the average value per square metre is a mere 10 cents cheaper now than during the first quarter of 2014, when it stood at €1,459.4.
Therefore, and according to the Ministry of Development, the price of private properties accumulated an adjustment of 30.6 per cent since prices peaked at the beginning of 2008, when the crisis had just broken out.
The average square metre prices of new properties stood at €1,523.5, which represents a variation of 2.8 per cent compared to 2013. In contrast, second-hand properties saw a 2.9 per cent decline which decreased square metre prices to €1,436.7.
Compared to last year, the sharpest declines were registered in Extremadura (-6.7 per cent), Navarra (-6.2 per cent), Castilla y Leon (-6.0 per cent), Cantabria (-5.8 per cent), Murcia (-5.8 per cent) and Castilla La Mancha (-5.4 per cent), whilst the most substantial increases and the slightest decreases were witnessed in the Balearic Islands (+3.6 per cent), Madrid (-0.9 per cent), Ceuta and Melilla (-1.8 per cent), the Canary Islands (-1.8 per cent) and Valencia (-1.9 per cent).