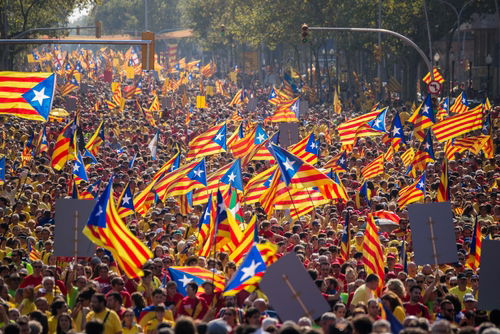 PRESIDENT of the Generalitat of Catalonia Artur Mas signed a decree calling for an independence referendum for the North Eastern Spanish region.
Mas signed the historic document shortly after 10:30am on Saturday (September 27) in the Palau de la Generalitat before representatives from the Catalan a Parliament and political groups who support the vote.
The referendum seeks to "find out the opinion of the Catalan public on the political future of Catalonia," according to the decree.
Two questions will be asked to Catalonia citizens on November 9: "Do you want Catalonia to be a state?" 
If the answer is yes, the next question reads: "Do you want that state to be independent?"
Mariano Rajoy's administration is against the vote and has deemed it contrary to the Spanish Constitution. 
An emergency meeting of the Cabinet has been convened for  Monday September 29, during which an appeal to be submitted before the Constitutional Court is to be drafted.
From Sunday September 28, regional parties will be allowed to launch campaigns advocating the referendum, at least until the process is stopped by the courts.
After the signing, Mas was greeted by a large crowd of separatists waving the Estelada flag where he responded by saying: "We have to listen to the people and the way to do that is by letting them vote."
Hours after Artur Mas signed the referendum decree, President Mariano Rajoy was paying a visit to the Great Wall of China and during a conversation with journalists he said: "He has got himself in a mess with this. We told him what has going to happen. I guess he thought we would back down, but we are going to do what we said we would do."
Rajoy was no doubt referring to the appeal the Central Government is to file before the Constitutional Court concerning the vote.