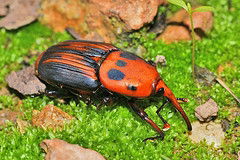 BENALMADENA Council is to pay a couple €7,900 in compensation.
A Malaga Administrative Court has ordered Benalmadena Council, Malaga Province, to pay a couple €7,900 in compensation for the injuries they sustained after being hit by the falling crown of a palm tree.
The court came to the conclusion that the local authorities had failed to properly supervised the maintenance of the tree involved in the accident.
Benalmadena Council said the accident was the result of unforeseeable circumstances brought about by red palm weevils, a species of snout beetle whose larvae can excavate holes in the trunks of palm trees, thus weakening and ultimately killing the host plant.
According to the council, the infestation was undetectable and a company had been in charge of the maintenance of local gardens and trees.
An expert presented by the plaintiff said an adequate control would have reduced the effects of the infestation.