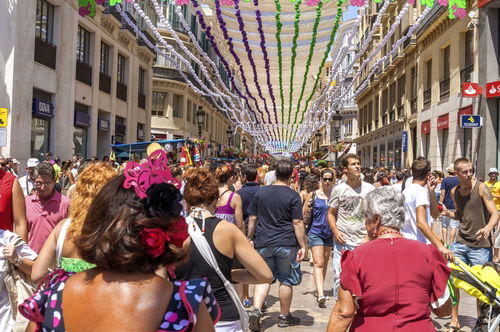 FOREIGN tourist spending reached a record high during the first eight months of 2014.
Data released on Friday (September 26) by the Ministry of Industry, Energy and Tourism reveal that foreign visitors spent €43.5 billion between January and August, which represents a 7.4 per cent year-over-year increase.
This positive development is consistent with the higher influx of foreign tourists, which grew by 7.3 per cent and reached 45.4 million during that eight-month period. Furthermore, the average daily tourist expenditure registered a slight 0.2 per cent increase, totalling €107.
In August alone, foreign tourists spent €9 billion, which represents an 8.7 per cent increase over the same month in 2013. The average monthly expenditure in August stood at an average €1,002 with €102 per day.
Britons were among the biggest spenders with €8.8 billion between January and August (+7.6 per cent), followed by Germans with €6.7 billion (+7 per cent), the French with €4.5 billion (+5.5 per cent) and the Italians with €1.9 billion (+11.8 per cent). In contrast, Russian tourists spent 3.5 per cent less year-over-year (€1.5 billion).
The Autonomous Communities that registered the sharpest increases of foreign tourist expenditures include Canarias (+13.3 per cent and €8.2 billion), Andalucia (+11.8 per cent and €6.5 billion), Madrid (+12.3 per cent and €3.6 billion), Catalonia (+5.6 per cent and €10.3 billion) and Valencia (+2 per cent and €3.7 billion). Only the Balearic Islands saw a slight decrease in tourist expenditures with 2.3 per cent less than last year (€7.7 billion).