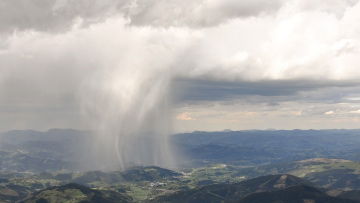 MALAGA is on yellow alert, with heavy rains and storms forecast. The warning from the website Aemet, says the alert will remain active until Monday morning.
There is precipitated to be 20 mm of rain per hour in Ronda, Antequera, Costa del Sol, Axarquia and Guadalhorce.
Most of the rain will subside by Monday afternoon according to the Metrological site.
Suggestions are….find your umbrellas or stay indoors!