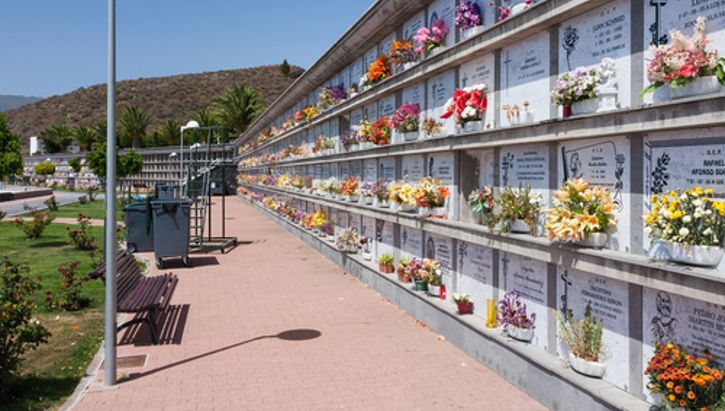 SPAIN's Chancellor of the Exchequer, Cristóbal Montoro, better not believe in the supernatural, or he will be hoping not to receive a visit beyond the grave from one unhappy voter.
José María Bejarano, a resident of San Pedro de Latarce in Valladolid has flung his small village into the limelight despite having passed away last November 27.
Bejarano, known as Chema, had been a musical promoter and the leader of an orchestra when alive. Unhappy with governmental budget cuts made to the arts and culture, he decided to leave a message engraved on his tombstone to the chancellor.
His family complied with his wishes, and anyone visiting the cemetery in San Pedro de Latarce will be able to find his tombstone, which reads: 'José María Bejarano Martín (Chema) 16.6.1946 – 27.11.2013 Montoro, Cabrón. Ahora ven y cobras. D.E.P.'
A rough translation would read: 'José María Bejarano Martín (Chema) 16.6.1946 – 27.11.2013 Montoro, you bastard. Now come and collect your money. RIP.'
Eduardo, one of Chema's six children, said of the incident: "My father was in fact a supporter of the PP party.
"He was always interested in politics and even considered setting up a political party with his friends.
"But he was against certain measures that his party took, such as cultural cuts which affected him directly."
Music meant everything to Chema, and the cuts made it very difficult for him to do business and actively promote bands and concerts. He declared bankruptcy in 2009, waited until after his own death to extend an invitation to the chancellor to come and collect his debts.
Thanks to the power of social media, his posthumous joke has made the rounds on the internet and certainly raised some eyebrows. Perhaps Chema's lasting legacy is to have placed the inconsequential village of San Pedro de Latarce firmly on the map.