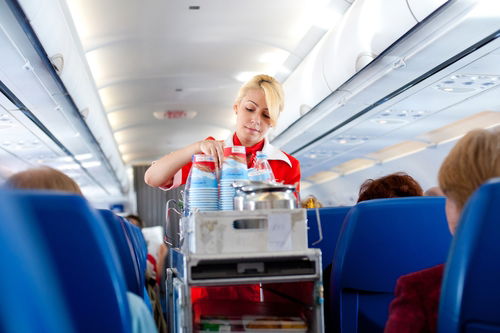 IF it's not the adorable toddler kicking the back of your seat for hours on end, or the passenger beside you with a permanent hiss hiss hiss coming from the ear buds, it's the passenger in front reclining onto your knees, bits and laptop. Yes, it's that time again as the war between the tall and the not so tall on airplanes has kicked off again.
This confrontation came about after a passenger on a United Airlines flight from Newark to Denver caused an uproar by locking the reclining capabilities of the seat in front of him with the cunningly named 'Knee Defender.' The device costing 16 euros has seen a rush of orders as bipeds with longer legs seek to protect their knees from being crushed by their fellow airline passengers.
The US flight descended into the ultimate hissy fit after the male passenger in the middle seat of row 12 used the device to stop the woman in front of him reclining when he was working on his laptop. Perplexed the lady passenger asked the flight attendant to intervene, the customer was asked to remove the device, he declined, words were exchanged, some possibly fruity and eventually a cup of water was thrown in his face. The captain, a man, no doubt, afraid of shadows and possibly spiders, diverted the plane to Chicago for that old nutmeg, passenger safety.
The 'Knee Defender' was invented by 6'4" Ira Goldman of Washington, who fed up with having his knees continually being crushed when flying, designed the device, which simply clips on to the arms of the passengers fold-down table preventing the passenger in front from pushing their seat back. To keep tempers cool, the gadget comes with a courtesy card, which the 'Knee Defender' user can hand to the passenger in front explaining their need for the clips, and how many inches they are willing to allow their fellow passenger to recline.
The controversy does raise the issue of passenger comfort. With airline personnel 'jokingly' referring to customers as "self-loading freight" and airlines around the world trying to maximise space to fit more passengers into a flying metal tube. The issue of space on flights is a valid topic. Just last month Airbus took out a patent on a bicycle saddle shaped cushion that props the passenger up. Akin to collapsible bus shelter seats, is this approach the ultimate insult to those brought up on the notion of glamorous flying?
Euro Weekly News welcomes your views on this subject. Are airlines putting profit before passenger comfort in an effort to squeeze the last cent out of our collective pockets?