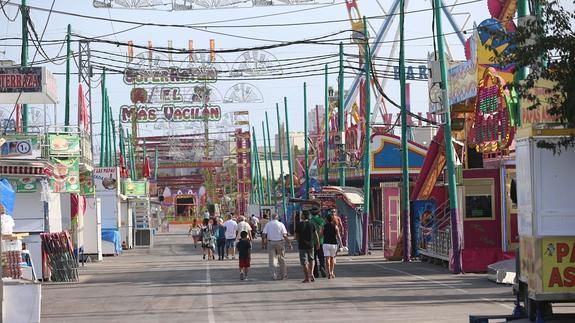 THE JUDGE has ordered that the case of the five young men accused of raping a 20-year-old woman at the Feria last Sunday be provisionally filed away.
Three of the five young men, all over the age of 18, went before a judge yesterday to establish custody terms. After interrogating witnesses and the accused, neither the prosecution nor the defence asked for the defendants to be remanded in custody, and after further consideration, the judge deemed it appropriate to shelve the case.
A video of the alleged sexual assault filmed by one of the men under arrest has become the main piece of evidence available in the case. According to sources close to the case, there is no indication of force or violence in the footage, although the video clip only lasts for around a minute and does not capture the entire incident.
Furthermore, a witness statement given by a vendor working in the fairground described seeing the young woman expressing intimacy in the company of two of the accused a couple of hours before the rape is said to have taken place.
For her part, the alleged victim has maintained her version of the incident to the police and in front of the judge. According to her statement, the youths harassed her whilst she was working in the fair, touching her thighs as she passed them. Later, at around 7am, she was forced behind a fairground attraction by the men and subjected to a sexual assault.
Officers from the Local Police found the woman crying on the ground in Calle Cuevas del Becerro at approximately 8am on Sunday morning behind the attractions of the fairground at the Real del Cortijo de Torres. She was subsequently taken to hospital and examined by a forensic doctor, and the men were arrested at the scene.
The men maintained that two of the group engaged in consensual sex with the woman, that they met her in the marquee while she was working, and that she remained in their company when her shift had ended, drinking shots of vodka with the men. None of the youths displayed any injuries that would demonstrate signs of a struggle or force.