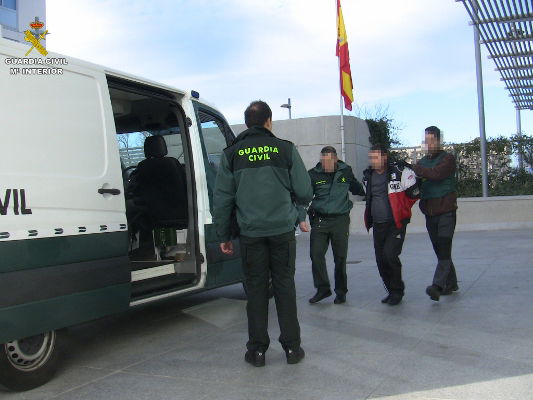 MORE than 50 people have been detained in a huge drugs operation in the La Janda area of Cadiz.
Among the detainees is an officer of the Guardia Civil, a Local Police officer, a former councillor for the PSOE with the Paradas council and a number of local entrepreneurs.
As a result of the surveillance stage of the operation, raids were carried out on several bars in Barbate, Zahara de los Atunes, Zahora and Los Caños. These raids produced 56 detentions, several thousand kilos of hashish and several hundred grams of high grade cocaine: all prepared in baggies for sale on the streets.
The judicial responsibility in this case falls to the town of Barbate and could be a long and complicated case due to the high level of organisation of the gang involved and the sheer number of detainees.
For the moment all the detainees are on remand until their cases can be heard.
Police investigations into the matter are ongoing.