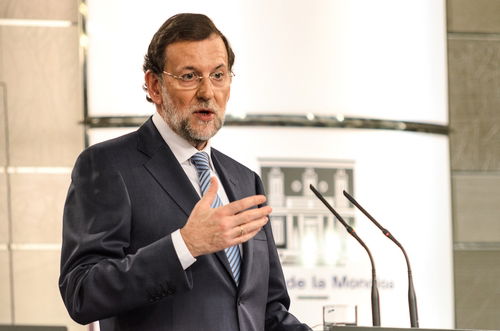 PRESIDENT Mariano Rajoy is to spend his holidays in his home province of Galicia, although he may spend a couple of days in the Doñana nature reserve before parliament resumes at the end of August.
The head of government will be in Madrid until Friday, August 1 to preside over the last council of ministers before the summer break. As soon as this council is over he will go, with his wife and two children, to Galicia but not to Sanxenxo which is where he has a house. According to sources Rajoy is going to rent a house in a different village, the same as he did last year, in order to avoid the crowds of curious onlookers which might disturb his well-earned rest.
After this he will go to Doñana where he will stay in the Palace of the Marismillas, which belongs to the state, then, just like everybody else, he will have to get back to work in Madrid.
He will have to interrupt his holidays at some point in order to meet the king, as is usual at that time of year, with whom he must have a formal meeting as head of state. As yet, nobody knows where this meeting will take place as the old king (Juan Carlos) always met at the Palace of Marivent in Palma de Mallorca but now there is a new king there may well be a new meeting place.