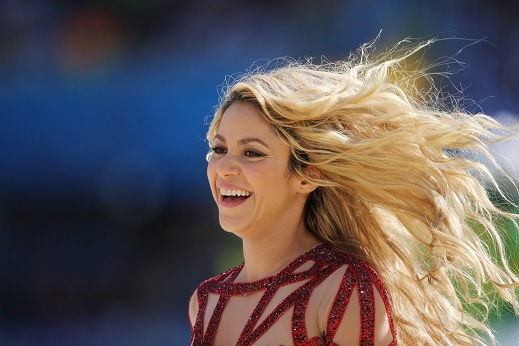 Pique spent his last day off, before reporting back to Barcelona for pre-season training, in an interesting way. He, his girlfriend Shakira and their son, Milan, went on a trip to a farm.
The 27-year-old shared a family moment through Instagram with a caption, 'Countryside!'
Shakira and Pique himself will be hoping that the Barcelona defender will have more club success this season than he did with the Spanish national side at this year's World Cup. Spain, who were the champions, crashed out after just two games.
However, Pique faces new competition in the form of new arrival Jeremy Mathieu. Barcelona signed the defender from Valencia for around €20 million on Wednesday.Shakira's man will have to be at his best to keep his place in the starting 11.
Meanwhile, Shakira has no plans to go on tour following the release of her new studio album, self-titled Shakira. She wants to focus on taking care of her 18-month-old son, Milan.