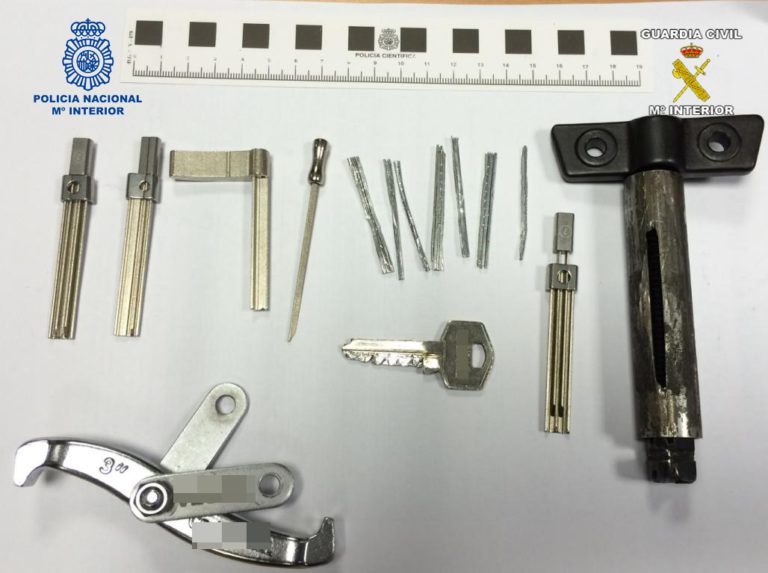 IN a joint operation the Guardia Civil and the National Police have dismantled an organised crime gang which was dedicated to robberies in A Coruña, Madrid and Castellon.
Seven people have been arrested, all of Romanian nationality, and all of the tools they used to commit the robberies have been confiscated.
So far, they stand accused of perpetrating 16 break ins and one robbery with violence.
Investigations began when several robberies came to the attention of the police because they all had the same MO. The robbers would steal things like jewellery, electronic goods, and tools and always enter the house in the same unusual manner.
A surveillance operation was mounted and the police were able to identify several of the members of the gang who lived in Castellon and appeared to be committing robberies in both Castellon and A Coruña.
Combined forces were able to hit the homes of the gang members in both cities at the same time and three were arrested in Castellon and four in A Coruña  – three for robbery and one for fencing stolen goods.
The method which they always used, and which eventually gave them away, was something called 'impresioning.' This method consists of inserting a thin piece of aluminium into a lock and when the owner of the house inserts their key in the lock it leaves an impression on the aluminium strip which can then be used to make a master key which will fit the lock like an original.
All the arrested are in prison on remand until their cases can be heard.
Police investigations into the matter are ongoing as they suspect there may be more robberies attributable to the gang.