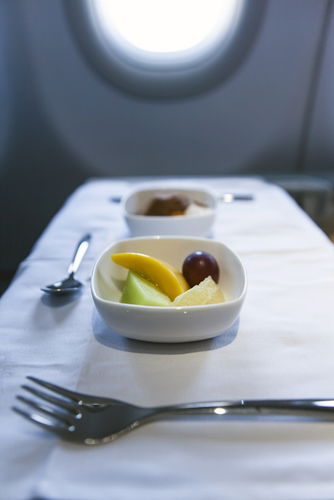 FEEDING Spain's Royal Couple and Ministers will cost the Government a pretty penny.
The Spanish Government is to spend twice as much in the catering service serving airline meals to King Felipe VI, Queen Letizia and the Spanish Ministers.
The new catering contract was scheduled to be put out to tender last Thursday and it is estimated Spain will spend €133,000 annually on airline meals, compared to the €65,000 invested in 2013.
However, the figures could actually turn out to be much higher, since the final cost directly depends on how many meals are consumed, including drinks.
Interviu magazine revealed in September 2012 that Spain's Ministry of Defence spent €342,693 in catering in 2011 and €128,402 between January and June 2012 alone.
Since spending more than initially agreed seems to be the trend, the contract includes sums set aside for potential adjustments and extensions, which could elevate to cost as much as €413,900.
The catering service is bound by contract to prepare and transport 75 meals in four hours and 18 meals in two hours. The contract also includes the maximum prices for drinks and food (one kilogram of sheep milk cheese €35, Iberian ham with melon €22).
Interviu also revealed the dinner served to Mariano Rajoy and his staff on the flight to see the first football match of the Spanish national team in the UEFA Euro 2012 cost €1,000 and included seven bottles of wine and 10 beers.