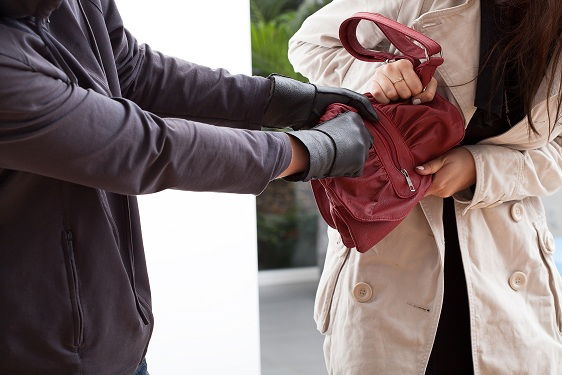 THE motorbike revved up and sped down the narrow street. Next thing my unassuming friend found her handbag being tugged off her shoulder.
She was being robbed in broad daylight.
The force and speed of the motorbike was unfortunately no match for her biceps, so she lost her belongings to the thief.
The heat of summer zaps us of energy and if we are not aware enough it can also zap us of our mobile phone, wallet, credit cards and much more if opportunity seeking robbers decide to take advantage of us.
Street robbery is commonplace these days and it can be a big financial crush too – depending on the contents of a bag.
A mobile is a pricey item, as are designer glasses or sunglasses, not to mention a loaded wallet of cash. So how do we help avoid thieves lightening us of our load?
Don't be too showy -Dressing down might not be a bad idea if you want to avoid the attention of a thief. Expensive clothing just advertises to the general public that you are filthy stinking rich. Robbers don't have X-ray vision: they notice your look and probably guess what's in the wallet by that.
Trick the thief – Carry a wallet just for robbers. Put in a bit of low value currency and a few fake credit cards etc. Mean-while put high value bills and real credit cards in another place – your socks, inside pocket – wherever is handy. If you get robbed then just hand the 'robber's wallet' over!
Hit the gym – Obviously the more in shape a person looks could deter a robber from committing a crime. Reason might have us believe that a thief would attack a wimpy looking person rather than a ripped person!
If muscles aren't your thing then maybe just try to appear super confident on the street – especially as a tourist in a foreign country. Confidence tells a thief that you're liable to fight to get your money back.
And guys – Get that wallet out of your back pocket – it's not safe there!!!