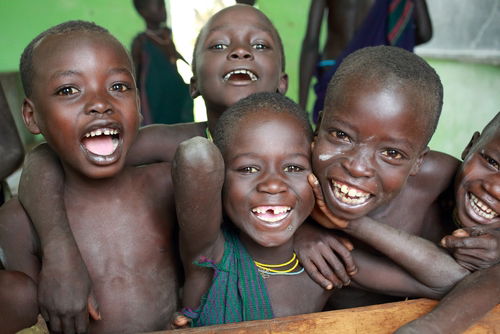 TWO Spanish couples are trapped in Ethiopia in the middle of an adoption process and asking for help from the ministry of the exterior.
The two couples, Sonia and Ruben; Silvia and Jeronimo, arrived in Ethiopia in March to finalise the adoption process of two children (one per couple); they have been working towards this for four years.
The Ethiopian authorities have blocked the process at the last minute due, they say, to discrepancies between the province, where the orphanage is located, and the central ministry.
The two families are requesting that the Spanish ministry of the exterior take action to help them with this situation; "we are fighting to keep them out of the orphanage" claim the adoptive parents.
The two families landed on Ethiopian soil on March 31 and more than 120 days later they are still fighting for something that they thought was a "done deal" which is why they now need the intervention of the government to resolve the situation. One of the mothers has commented, via e-mail that "we know the problem is with the Ethiopian government but everyone here is saying that until our government gets involved they will do nothing."
The conflict, which is barring the two children from leaving the country, is a supposed falsification of the paperwork on behalf of the orphanage and the country's government has now suggested that the process be started over from scratch but this is not acceptable to the two families as they have already invested four years of their time and hopes in the matter.
So far the Spanish government has made no public comment on the matter.