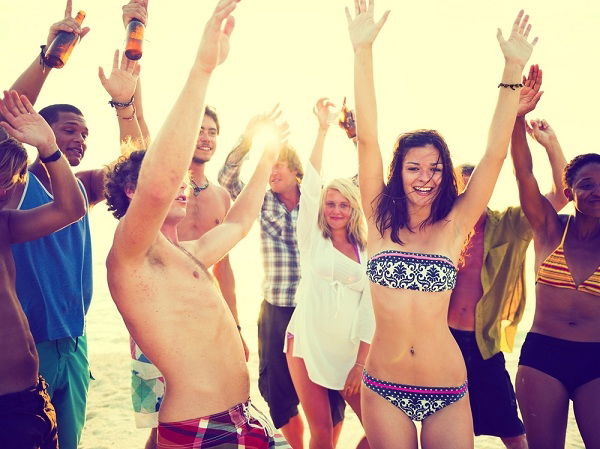 People often do things under the sun that they wouldn't do at home. New research has found that the popular Spanish resort town of Benidorm ranks top in the list of the ten hotspots for unprotected casual sex.
The results come after 2,000 jet setting Brits, between 18 and 36, were surveyed on their holiday habits.
Other damming figures from the research include that 15% of holidaymakers regretted something they did on holiday, which they wouldn't have done at home. Shockingly, 2% even admitted to having unprotected sex with a stranger in public.
Perhaps worst of all is the fact that 45% of Brits would not even get tested after an unprotected causal holiday encounter. That figure only drops down to 22% if the person had symptoms.
Dr Nitin Shori, Medical Director of the Pharmacy2U Online Doctor service, warned that 'Everyone wants to enjoy their summer getaway, but laidback attitudes and fewer inhibitions can lead to a regret-filled journey home. 
'Many are putting themselves at increased risk of STIs while abroad – such as chlamydia, gonorrhoea, herpes and HIV. 
 'If you're likely to have casual sex then condoms are an essential holiday item – check the expiry dates though and make sure they have the European CE mark. 
 'It's important to be aware that certain infections can be passed on by oral sex too.'
Here are the ten guilty holiday spots,
Percentage of holidaymakers having unprotected casual sex
1. Benidorm, Spain (12%)
2. Ayia Napa, Cyprus (9%)
3. Faliraki, Greece (7%)
4. Rome, Italy (7%)
5. San Antonio, Spain (6%)
6. Magaluf, Spain (6%)
7. Dubrovnik, Croatia (6%)
8. Kavos, Greece (5%)
9. Laganas, Greece (5%)
10. Marbella, Spain (4%)