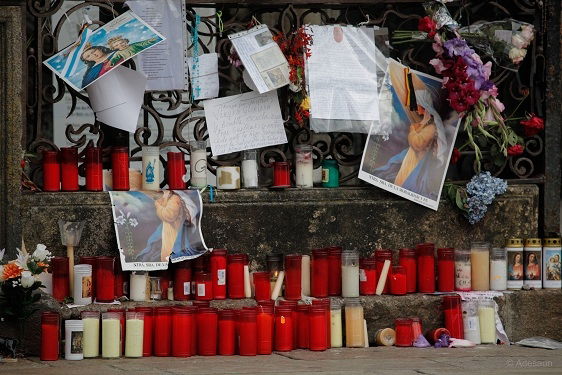 The ceremony in memory of the 79 victims of the July 24 rail tragedy in Santiago de Compostela has been postponed.
The delay comes after many family members of the victims, among others, refused to attend.
Heroes and victims of the crash were due to receive the Medalla de Galicia medal as part of the remembrance ceremony. It is the highest order the region can award but many want nothing to do with it for two reasons.
The first reason is that they feel that they and the tragic accident are being exploited by politicians for political gain. Secondly, they believe they still haven't received justice for or even the truth about what caused the worst train crash in recent Spanish history.
They judge that the authorities have failed to properly investigate the crash and are demanding a parliamentary investigation into it. Both the PP and the opposition parties have rejected this idea.
Many feel that the original investigation into the crash was hampered by a number of factors. For example, the breakdown of the trial of 22 Adif directors and technicians. The judge threw the case out, stating that they could not be suspects for simply letting the train run. There was uproar over this, especially after the driver of the train, Francisco Garzon, claimed that he had previously voiced safely concerns about the infamous bend where the train derailed. 
Despite some small reforms, such as the creation of a state railway safety agency, Agencia Estatal de Seguridad Ferroviaria, many family members say this isn't enough.
This is why the victims are demanding 'a day of retreat and silence' rather than a ceremony.