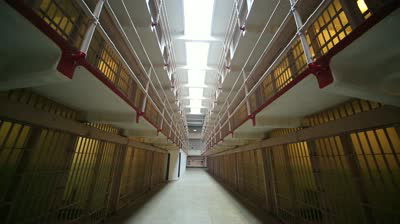 A JURY in Malaga has condemned a young man of 22 to 16 years in prison for murder and illegal possession of weapons.
The jury consider it proven that in 2012 the young man shot, up to five times, an Argentinian man who lived in Torremolinos.
The incident took place at the victim's house when the aggressor went to visit him and an argument started between the two of them. They went onto the balcony to continue their discussion and, at a certain point in the argument, the aggressor lost control of himself, pulled out a gun and shot the victim to death – the victim then fell to the street below.
The jury also consider it a proven fact that the victim died of the gunshots and not the fall.
The aggressor had no licence for the murder weapon nor any other fire arm.
After killing his victim, the aggressor fled the scene and was not seen or heard from for another four months until the police identified him as living in his cousin's house in Las Castañetas in Campanillas.
The aggressor's cousin was cleared of all charges of harbouring a known criminal as he did not know that his cousin was on the run from the law and he had no knowledge of the events which took place in 2012 in Torremolinos.
The aggressor's mother, who was with him at the time of the murder, when he fled and knew his whereabouts when he was hiding, has yet to be processed by the courts but sources close to the case comment that it is probable that she will not be accused of aiding and abetting as the criminal in question is her son.