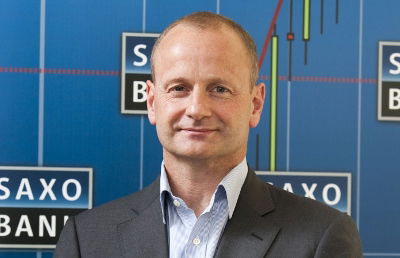 Which countries, regions and areas should you be looking to invest in? Will 2014 be another year of lost markets?
Join Steen Jakobsen, Chief Economist and CIO for Saxo Bank, in Benalmadena, for a discussion session on these and many more topics that will help you discover the best alternatives for your investments. This event is followed by a private VIP event at La Vuelta cycling race.
If you want to find out more information or sign up for this exclusive event follow the LINK
Steen Jakobsen has over 25 years experience in the trading and alternative investment field. Before joining Saxo Bank in 2000, Steen had worked in other top financial institutions such as Christiania (now Nordea), Swiss Bank, Chase Manhattan, Citibank, and UBS, among others.
Today, he is the Chief Investment Officer and Chief Economist for Saxo Bank. His expertise is often quoted by major worldwide media sources and he has made regular appearances on Bloomberg TV and CNBC.