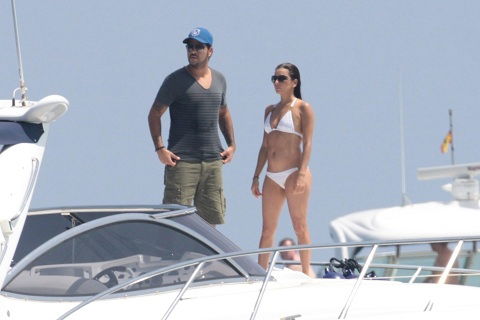 Desperate Housewives star, Eva Longoria, was in Marbella, holidaying with family. To celebrate her mother's 70th birthday, Eva took her, Ella Eva Mireles, to a local spa. However, there was a lot more than rest and relaxation on the agenda for driven Longoria.
She organised and attended two events in the area in aid of a variety of charities. The first was on Saturday, a golf tournament benefiting Global Gift, an organisation that brings different influential people and organisations together for charitable causes. The event was held at the glamorous La Quinta club.
Then on Sunday night, Longoria attended the Global Gift gala in aid of Global Gift, the Eva Longoria Foundation and the Bertin Osborne Foundation. The event attracted many wealthy guests who paid €500 each for a seat.
The star's foundation, helps deprived women and children in the US-Latino community by giving education and opportunities, whereas, the Bertin Osborne Foundation aids children who suffer from cerebral palsy.
Global Gift is now planning on distributing the money raised to five different organisations in Marbella, according to Fox News Latino.
The sponsors took care of all the event's expenses, so the money raised went in total to good causes.
"In other galas, in the end, you have to pay all the organisational costs and the money raised ends up going for the party," explained Global Gift founder Maria Bravo. 
Luckily, this wasn't the case because Iberia Airlines covered the celebrities' journeys, the chef, Martin Berasategui, took care of the dinner and the Don Pepe Hotel supplied accommodation.