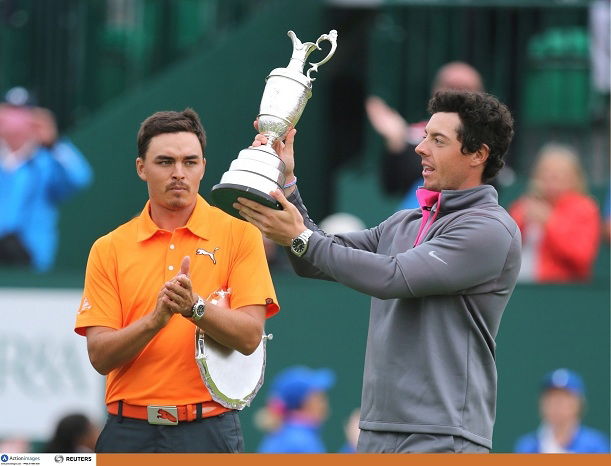 Gerry McIlroy and three of his friends went to a bookies 10 years ago and made a crazy €600 bet at incredibly long odds of 500/1.
Gerry bet that his son, Rory McIlroy, would win the Open Championship by the time he was 25 and after a thrilling final day at Hoylake, Gerry went back to the bookies to claim his winnings, €70,000.
Rory took a six shot lead into the final day of the championship, but the Northern Irish man had choked for similar positions in the past. However, there is a different swagger about the young man now and despite pressure from the chasing Fowler and Garcia, he held on to claim the biggest victory of his career.
"It feels incredible," McIlroy gleamed. "It wasn't easy – there were a few guys making runs at me and I just needed to stay focused. To win three legs of the Grand Slam at 25 is a pretty big achievement."
After previously winning the US Open and US PGA, Rory joins an exclusive list of just Tiger Woods and Jack Nicklaus as the only golfers to win three of the modern majors by the age of 25.
He is the second Northern Irish man to win the Open in the last four years after Darren Clarke's victory in 2011.
Final Table
-17- Rory McIlroy (NI)
-15- Sergio Garcia (Spa), Rickie Fowler (US)
-13- Jim Furyk (US)
-12- Marc Leishman (Aus), Adam Scott (Aus)
-11: CharlSchwartzel (SA), Edoardo Molinari (Ita)