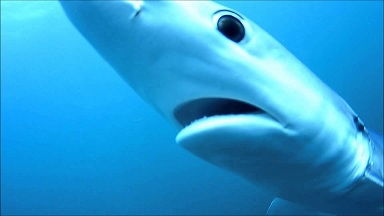 The six Barcelona beaches that were closed to the public on Tuesday of this week, after a series of shark sightings, have been reopened.
The public's access was re-established after the waters were searched thoroughly and the sharks were not locatable.
Two Red Cross boats are patrolling the waters to keep an eye out for the sharks.
The closed beaches were Ocata, Ponent, Masnou, Descàrrega, Bellamar, and Pla de l'Os.
One of the sharks was a five-foot long blue shark. Blue sharks can become aggressive if they feel threatened by people and have a high fatality rate when they do, with four unprovoked deaths to the species name.
"Three sharks of about one to one and a half metres in length were spotted near the area where people swim up to two metres from the shore, very close. They could be seen from the beach," the Red Cross lifeguards stated after the closure was enforced.