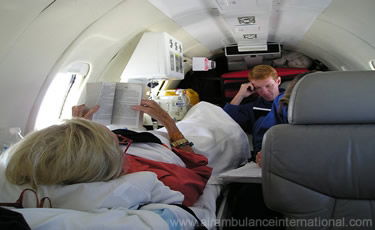 The average overseas medical bill has reached €1,140, with this figure rising to €1,265 if you are over 65. Despite the fact that this is double the cost of 10 years ago, one in four Brits still don't take out travel insurance.
Travel insurance claims are far more likely to be medically related rather than more common worries such as missed flights, lost luggage and theft. The average non-medical claim is only half the cost of a medical one.
The highest British medical insurance claim last year was €1.9 million. It covered a woman who received treatment for a brain injury and was flown back home on an air ambulance. Luckily she took out travel insurance.
One holidaymaker visiting the USA wasn't so prepared. He fell ill during his trip and now has a €126,000 medical bill that he will have to somehow cover.
Here are some overseas medical cover top10s,
10 most common reasons for medical claims
1. Stomach bugs
2. Knee and lower leg injuries
3.Head injuries
4.Ear infection
5.Heart conditions
6.Chest infections
7. Skin problems (dermatitis, allergic reaction)
8. Hand and wrist injuries
9. Back pain and pelvic injuries
10. Animal or insect bite
10 countries with highest ratio of claims
1. Spain;
2. Egypt;
3. Turkey;
4. Greece;
5. Cyprus;
6. USA;
7. France;
8. Thailand;
9. Bulgaria;
10. Mexico.
10 most expensive countries for claims
1. USA
2. Canada
3. Portugal
4. Thailand
5. Spain
6. Mexico
7. South Africa
8. UAE
9. Australia
10. Cyprus