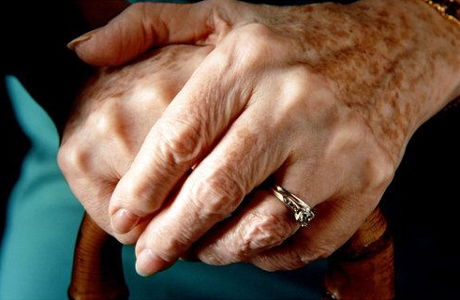 A Spanish couple in Zaragoza has been charged with murder after they allegedly neglected a 92-year-old woman, the man's own grandmother, for over a month.
It is reported that, the couple (both in their thirties), gave the bedridden woman no food or water throughout this month as the autopsy report stated that she died from 'dehydration and starvation.'The incident occurred over the month of December 2013.
The forensic investigation also stated that the women had not been moved for at least a month, judging by her bed sores and infected wounds.
The girlfriend, named Tamara, claims she discovered the body and alerted emergency services immediately.
The judge told the court that the crime was 'horrifying,' 'unimaginable' and 'inexplicable,' according to Spanish daily newspaper, Heraldo de Aragon. The defendants argue that they gave the woman all the attention they could. The judicial investigation continues.
The woman had previously been living in Asturias, before moving in with her grandson and his girlfriend in Zaragoza.