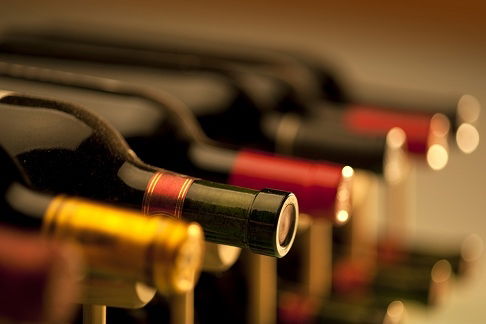 THOUGH winemaking in the Rioja Region dates back to Romans Times — it really took off at the end of the 19th century when French vineyards were ravaged by phylloxera and Bordeaux vintners on the prowl for wine came here and worked with enterprising aristocrats and vineyard owners to create the reds now known as Rioja.
 Classy style Riojas are aged in American oak barrels, and for considerably longer than the D.O.Ca. requires; they tend to have more developed, earthier aromas with less noticeable fresh fruit but more complexity and finesse.
This is a selection of the classic, mature and smooth Rioja Gran Reservas of all times, you can buy without paying a fortune at D-Wine:
1. Viña Tondonia Gran Reserva 1994
2. Prado Enea Gran Reserva 1994
3. Imperial Gran Reserva 1995
4. Viña Bosconia Gran Reserva 1995
5. Viña Real Gran Reserva 1996
6. Rioja Alta Gran Reserva 904 1997
7. Castillo Ygay Gran Reserva Especial 1998
8. 200 Monjes Gran Reserva 1998
9. Rioja Alta Gran Reserva 890 1998
10. Remelluri Gran Reserva 1999
D-Wine offers more than 3,500 premium wines from around the Spanish regions. They have fully temperature and humidity controlled storage in order to keep their outstanding collection of wines in pristine condition. That sort of attention to detail is what makes D-Wine such a special place to go to enjoy fine wine. Their 'wine by the glass' dispenser system, unique in Spain, gives wine lovers the chance to sample 32 superb wines by the glass. These are selected by our team of expert sommeliers, and cover a wide range of prices. The 'wine by the glass' dispenser can preserve any wine, unspoiled, for at least 20 days, giving customers the option of choosing a sample size, a medium glass or a full glass of superb wine in top condition.
At D-Wine customers can also treat themselves to some exceptional international and Japanese cuisine prepared by their Japanese chef Kengo Tomita and his team, using top quality, locally sourced, ingredients.