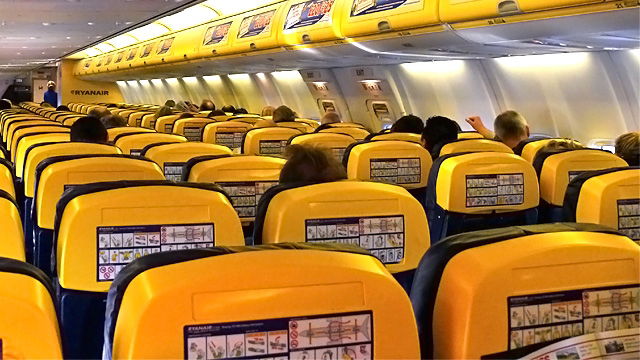 Two families were left waiting in Birmingham Airport for 11 hours after Ryanair mistakenly ushered them onto the wrong plane. The holidaymaking families were going to Almeria, Spain from East Midlandsairport,but Ryanair allowed them to board a flight to Latvia.
A father of one of the families, Stephen, a painter and decorator, from Staffordshire, told the Birmingham Mail, "I couldn't believe it. Our boarding passes were checked three times, at the gate and the concourse and on the plane, where we were even led to our seats.
"This was a massive security risk, I could have been a terrorist or anything. This comes at a time when they are supposed to be tightening security. It's unbelievable."
The two families, who did not know each other before the incident, realised just minutes before take-off that they were on the wrong plane. When they told the attendants, they were allowed off the plane, but they had missed their flight to Almeria.
Ryanair informed them they would need to take a taxi to Birmingham airport and wait for the next flight, in 11 hours.
Stephen said that, "Originally they wanted us to pay extra for another flight, but I refused. We were told we could fly to Murcia at around 6pm from Birmingham airport, but we'd have to claim the taxi fare back.
"We are £70 out of pocket and have had to change all my Euros back to Sterling to pay for things."
A spokesperson for Ryanair stated, ''While it is the responsibility of each customer to ensure they board the correct aircraft, we have asked our handling agent at East Midlands to investigate this incident and ensure it does not recur.
"We sincerely apologise to the customers in question, who have been transferred onto the next available flight free of charge, provided with refreshment vouchers and advised to keep receipted expenses for reimbursement of additional transport costs."