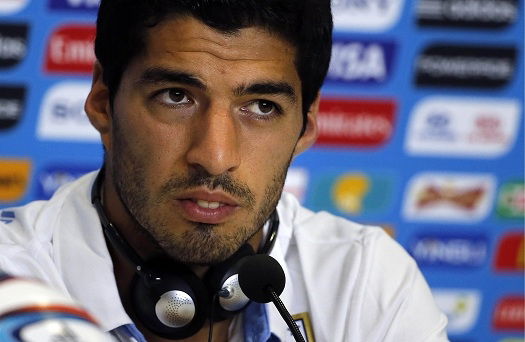 Barcelona cannot give new signing Luis Suarez an opening ceremony that major signings normally receive, until after his four-month ban for biting Italian defender Giorgio Chiellini.
The Catalan club have been warned by FIFA that any event (like those held for star signings Neymar and Cesc Fabregas) will be a breach of the conditions of his ban.
There had been rumours that Barcelona could hold a similar event for Suarez in a non-football venue as a loophole to the ban.
However, FIFA's head of media Delia Fischer has ruled this out by stating, "The ban relates to all football-related activity. He cannot be in a football-related public event irrespective of the venue."
"He cannot even be involved in a football-related charity event."
The Uruguayan striker recently had his appeal against the four-month ban, plus a nine-match international, rejected by an appeals committee.
It is expected that he will take his appeal to the Court of Arbitration for Sport (CAS) in a last ditch effort to reduce the sanctions that, in its current form, will stop him playing club football until the end of October.
The fee of around €95 million will make Suarez, 27, the most expensive signing in Barcelona's history.
He will make around €12 million a year but Barcelona have warned that this figure can instantly be reduced by around €4 million if he bites someone again, for a fourth time.
[iframe width="640″ height="360″ src="//www.youtube.com/embed/mLG6MqJItFU" frameborder="0″ allowfullscreen ]
Forca Barca- You Tube