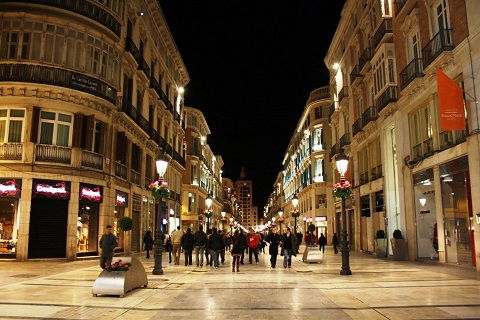 A MAN of 52 who was stabbed on Calle Larios in Malaga was trying to help two women who were being attacked.
According to eye witnesses the victim noticed that an individual was beating up the two women, 35 and 36, and decided to try to help them and this was when he was stabbed.
The events took place at around 1.30am on the central street near the LariosHotel. Apparently the attacker, without saying a word, just started beating up the two women who he had never met, or had anything to do with, before.
The victim was just walking past when he decided to intervene on their behalf and was suddenly stabbed. The aggressor ran away as soon as he had stabbed the victim, throwing the knife to the ground as he ran, but was caught a few streets later by the Local Police who also managed to find the weapon used.
The victim was taken to the Carlos HayaHospital where he is recovering well as the wounds were all muscular and hit no organs.
The aggressor is considered to be very dangerous by the police as he already had a history of attacking women, for no reason, on the street.