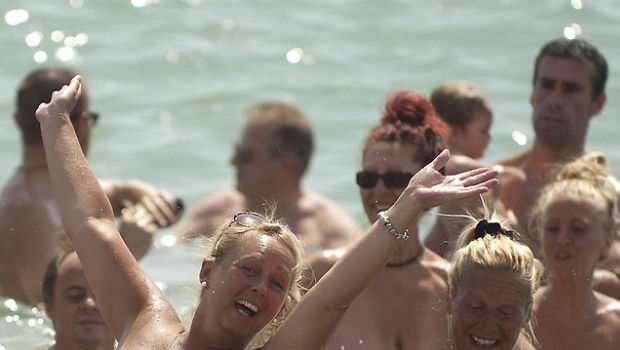 Vera, in Almeria, is well-known for and openly sells itself as 'the best naturist beach resort in the world.' However, the local government have banned the practice completely, by accident.
The new law imposes fines of €100 to €300 for those who are naked or topless. This is despite the fact that nudity has been legal in Vera since 1979.
The deputy mayor Juan de la Cruz Belmonte, has explained that the error came about when they sourced their legislation 'on ordinances from other municipalities.'
"I have issued orders to include an exception for the whole part of Vera beach that is nudist, including its streets and residential estates, where people go naked," hestated.
A spokesperson for Partido Popular told El Pais in English, "If we've made a mistake we'll rectify it, that's that."
"It's obvious we're not going to shoot ourselves in the foot," he added.
Last July, Vera set a Guinness World Record for the largest collective skinny dip. Seven hundred and twenty nine people took the plunge in a joint project by the local government and the Spanish Federation of Nudism.Ironically, this controversy has come just days before this event's anniversary.
The town also has Spain's only naturisthotel and two kilometres of beach allocated for nudists.