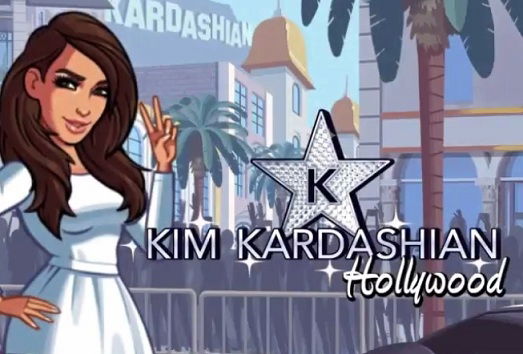 Kim Kardashian has released a video game and it has been a hit so far. The free game is currently ranked third on the iTunes chart and Bloomberg are reporting that the game could make the superstar $200 million annually.
Bloomberg believe this game could prove to be her most successful venture yet. 'Obviously, Kim Kardashian's brand has driven people to download the game. But at this point, the game has taken on a life of its own,' an article in their magazine explained.
Kardashian's venture has been receiving many five star reviews from users. The aim of the game is to 'create your own aspiring celebrity and rise to fame and fortune.' Kim advises gamers to date other famous celebrities in the game as it will increase your fame.
Players are allowed to buy accessories with real money. $4.99 of real money will get you $5,000 of virtual money. As a means of measurement, a pair of high heels will set you back around $4,000. Looking good will help to increase your celeb status.
"This project has been an amazing experience. I'm so excited that people are enjoying the game!" Kim exclaimed to E! News on Monday.
"I partnered last year with a fantastic company called Glu Mobile to create what is now the No. 3 Free and No. 5 Grossing game on the Apple App Store. We collaborated on every aspect of the game's design details and continue to do so with the updates we are bringing out," she said.
Glu Mobile is happy too. Their shares have gone up by 42% since the release.
[iframe width="640″ height="360″ src="//www.youtube.com/embed/cwIp_QJlS5o" frameborder="0″ allowfullscreen ]
You Tube – Game News Official