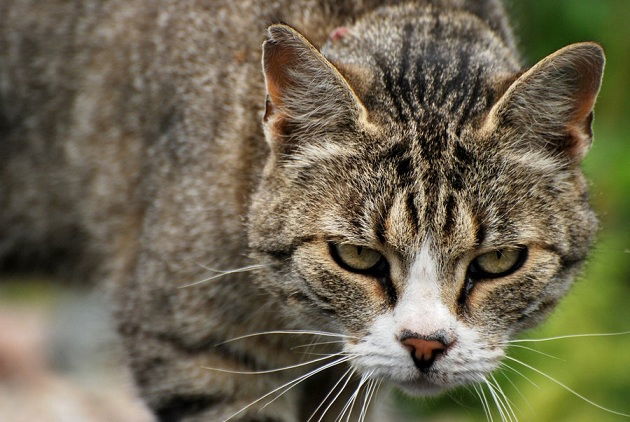 A couple were left terrified with cuts and scratches after their pet cat 'went crazy' and attacked them. The couple were forced to hide in their bedroom and call the cops for help. The audio of the 911 call is below.
The unnamed woman told the operator, "I just called about my crazy cat… She tore me and my husband up. We're ripped up.
"She freaked out… She's got us locked in our bedroom. She's never been like this."
She cried, "We're trapped."
The Florida based woman admits she may have stepped on the cat's paw but still doesn't understand what really happened.
She pleaded with the operator, "We just need her out of her house. We don't know what to do."
"I can't get to the door to let anybody in. There's no way to get out.
"I love this cat to death, but I've never seen her act like this."
Animal control finally arrived on the scene and took the cat away to be tested for rabies. After the mandatory 10 days quarantine, the couple will have to decide if they want her back. 
[iframe width="640″ height="360″ src="//www.youtube.com/embed/wnu3UmFwrdU" frameborder="0″ allowfullscreen ]
You Tube – Daily Mail News