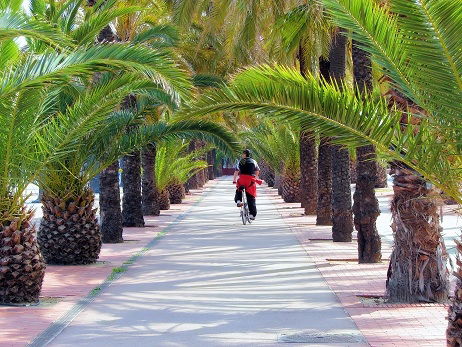 A heatwave is set to strike southern and central Spain from Monday on with temperatures expected to reach 40c (104 Fahrenheit).
Granada, Cordoba, Jaen, Huelva and Sevilla can except to see temperatures of 38c.
Meanwhile, central Spain, including Madrid, Toledo and Badajoz will be in the mid to high 30s. It will remain cooler in the Balearic Islands, Canary Islands, Barcelona and the North.
Now that the summer is well and truly here, the Junta de Andalucia (regional government) has brought out a list of suggestions and recommendations on how to deal with the heat. Although the suggestions are aimed at those sections of the population that are most at risk from the heat including, but not limited to, the elderly, the very young and the obese, the suggestions are good for everyone.
When at home, everybody should drink a glass of water every two hours regardless of thirst, avoid hot or heavy food, close any windows that are on the sunny side of the house, take frequent showers and use fans or air conditioners at the hottest points of the day.
When out and about it is better to avoid the hottest points of the day, if this is not possible then it is best to use protection like a hat, walk in the shade where possible and always have a bottle of water available.